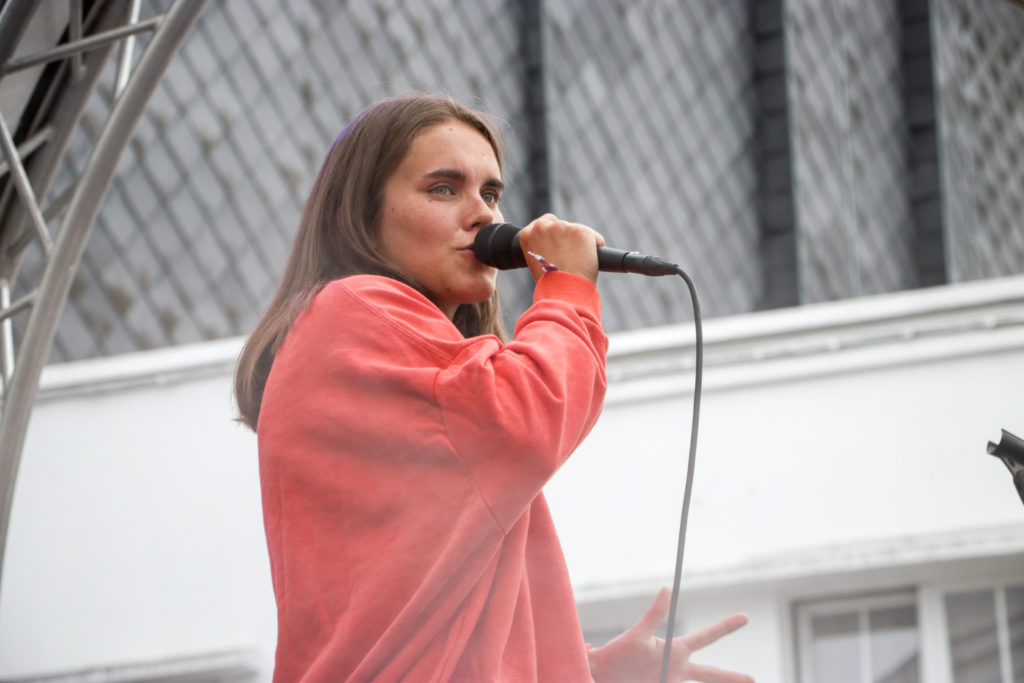 2 jours déjà bien mouvementés sont passés aux Francofolies de Spa et on a eu pas mal de coups de cœur musicaux, dont quelques artistes déjà connus chez Pulse Air :
Circus Cafe est arrivé avec un show rock'n roll qui a directement mis le ton à cette 25e édition des Francos, On a pu découvrir Le Loup avec leur répertoire tantôt aérien, tantôt profond. Ils sont 3 sur scène, Jeremie aux pads, Morgan aux guitares et Joke qu'on a découvert dans The Voice.
Après 15 ans de danse classique, Suzane la compteuse d'histoire, passionnée par les chansons à texte de Brel, Piaf ou même Renaud découvre le monde de la nuit ou elle se passionne pour l'electro. Elle sort son tout premier album cette année. Alice on the roof était l'artiste plus qu'attendue. Elle avait carte blanche et a invité Matthew Irons de Puggy, Valentine gagnante de The voice 2018 ou encore Claire Laffut
Une des grosses découvertes de la journée était le duo Coline et Toitoine né en 2018. Ce groupe aux sonorités électro-pop s'est déchaîné sur scène ! Vous risquez d'en entendre encore parler.
Pour terminer la journée de jeudi, nous avons fait la fête avec Roscoe. Il y avait pas mal de beau monde pour partager la scène : Alice on the roof, Eliot (eurovision) Noemie Wolfs ou encore Redboy.
Backstage Festival d été 2019
Vendredi ce fut les habituels de Pulse Air qui se sont suivis avec :
Charlotte qui a sorti en mars son premier album « Force et Amour ». On y retrouve des sons engagés et éclectiques qu'elle a travaillé avec Nico D'avell, RO ou encore Alex Germys !
Un autre coup de cœur du public : RO x Konoba, Ils ont motivé la foule pour démarrer la journée sur la scène Pierre Rapsat ! Après 10 mois dans 10 pays différents, leur premier album est sorti et il rencontre son public !
Pour sa deuxième scène en solo c'est Oh mon dieu qu'on a découvert ! Nicolas Dieu est le chanteur de Mister Cover. En automne dernier, il a sorti un EP qu'il compte bien faire partager dans les prochains mois. Vous pourrez le retrouver au Seneffe festival en septembre. Pour terminer la deuxième journée, c'est Orelsan qui a mis le feu et on peut dire que « tout va bien » pour lui et sa team. C'était la première fois qu'il faisait un concert accompagné d'interprètes pour les mals entendants et il en a profité pour les faire participer en dansant avec.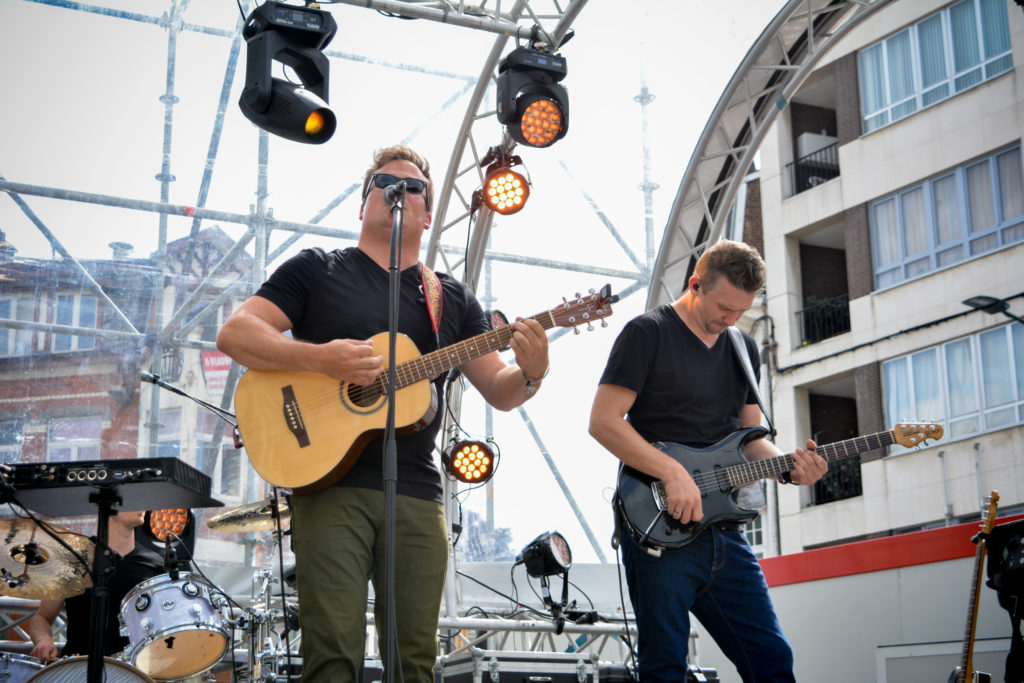 Profitez des derniers jours avec nous sur les réseaux sociaux et des interviews de Coline et Toitoine ou encore Eliot samedi et dimanche à 12h30 et 19H30
Photo : Benoit Lassé